Grades K-5 at QDA
For the 2019-20 school year, QDA will be offering Lincoln Empowered to students in grades K-5. Prospective families can learn more about Lincoln Empowered below or contact us toll free at 1-866-968-7032 to speak with a QDA elementary staff member. For students in grades 3 an up, QDA offers an entirely online experience through our Odysseyware program.

Elementary Education Tailored to Your Student
Course Catalog - Course Demos

There's no one-size-fits-all model when it comes to your student's education. That's why we at Lincoln Learning Solutions provide you with the flexibility to choose the learning model that best fits your student. 

We feel passionately that all students deserve access to the most powerful, personalized curriculum possible to ensure true content mastery. No matter the grade level, all Lincoln Learning Solutions content is created by education and industry professionals according to the same research-based principles and learning design. This innovative curriculum provides a predictable learning routine that seamlessly blends content and the best-in-class technology to create a pathway for students to own their learning.
Each lesson's variety of digital learning objects (e.g., instructional texts, videos, games, interactive simulations, assessments) gives students multiple ways to engage with, understand, and demonstrate mastery of the content. By breaking national and state standards into key learning objectives and presenting students with concrete learning objects, we help them to master standards in a manageable fashion.
The Lincoln Empowered Kindergarten through Fifth Grade curriculum delivers proven, textbook-free instruction that generates student excitement and creativity in science, language arts, math, social studies, wellness, music, and visual arts.
Online and Offline
---
By combining engaging online activities such as interactive games, broadcast-quality videos, and comprehensive assessments with hands-on elements like experiments, art projects, activity books, and supply kits, Lincoln Empowered provides students with an adaptable, robust, and fulfilling education experience.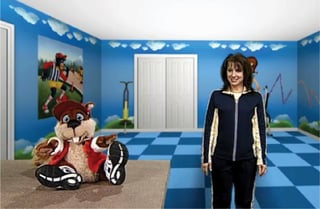 Dynamic Online Activities
Developed by and featuring experienced professional educators, Lincoln Empowered's instructional videos inspire, motivate, and prepare students to learn, while our interactive games provide fun ways for students to reinforce and master challenging concepts.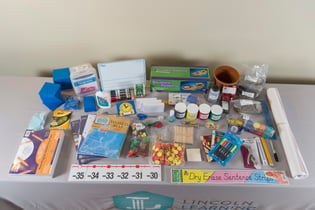 Extensive Supplies and Materials 
Because learning can be a hands-on experience, Lincoln Empowered courses come equipped with all of the tools, supplies, and materials that make learning real and tactile; these items are delivered right to your door. Click here to view a full list of supplies and materials.
---
Explore the Courses 


Login Here

Username: QDA0120.S

Password: Empowered0120

For additional help, please click here.
---
Other Elementary Programming

Calvert Education - Mid-Year placement is not available.

Details

Written by

QDA

Category: Curriculum